Stop right there with the tie. Put down the funny patterned boxer shorts. And a money clip? No, thank you. Most Dads don't really want any of those gifts for Father's Day. So what does Dad want? Besides sleeping in and full control of the television remote, these are the gifts for Father's Day that will make Dad happy!
Please note that I use affiliate links in this post. Purchasing through these links helps me in a small financial way, thank you!
Gifts for Father's Day
I'll be honest, we don't usually buy my husband anything for Father's Day. He's really hard to please and always says he doesn't "need anything". I thought hard about the things that would make him happy and this is the bomb list that would totally make his day. (I also asked him specifically what he'd like to receive!) Check out these gifts for Father's Day that will truly make him smile.
Shower Products That Aren't Girly
My husband not-so-secretly loves a good soap. He wants to get the grime, sweat and stink off but he doesn't want an overpowering scent after he gets out of the shower. He's partial to the hard-milled natural and organic soap bars from the market. I think he'd really enjoy these vegan soaps that are more "manly" scented – Beer Soap Gift Set of 4 Bars
 and Three-Pack of Activated Charcoal Bar Soap, Handmade & Natural Vegan Soap
Key Chain That Helps Dad Locate His Keys (and Wallet) (and Phone)
My husband is forever misplacing things. They're not LOST he says, he just can't remember where he last set them down. I'm totally buying him these! The slim design means you can slip them inside your wallet or hook them to a key ring. Use the app on your phone to send a message to the Tile tracker and a loud noise will sound so Dad can find his stuff. Can't find his phone? Press one of the Tile trackers and his phone will ring (even if it's on silent mode). – Tile Mate & Slim Combo 4-Pack
Comfy Lounging Clothes
As soon as my husband comes home he takes off his heavy work pants, showers and slips into comfy clothes. It's flannel in chilly weather and knit when it's warmer. He likes the ComfortSoft brand because they have a comfortable drawstring. Plain Tagless Hanes tees are a favorite as well –Hanes Men's Cotton ComfortSoft Printed Knit Pants
and Hanes Men's ComfortSoft Tagless Tees
.
Cell Phone Charger (Because He Almost Always Forgets to Plug in His Phone)
I plug my husband's cell phone into the charger every night before I go to bed. He's an early riser and usually heads to bed without remembering to plug in the phone. If I'm not home, he doesn't always remember to charge before going to bed. He needs this charger to keep in his glove box so he'll be able to recharge on his work lunch break!-  Anker PowerCore 10000
Something That Lets Him Jump into Summer
My husband loves the water (while I'm more of a land-lubber). I do enjoy sitting pool side though, watching him swim and play with the kids! I buy Lands' End swimwear for all of us, Dad included. And a swim tee means I don't have to use half a bottle of sunscreen lotioning his back! – Lands' End Men's Swim Trunks and Swim Tee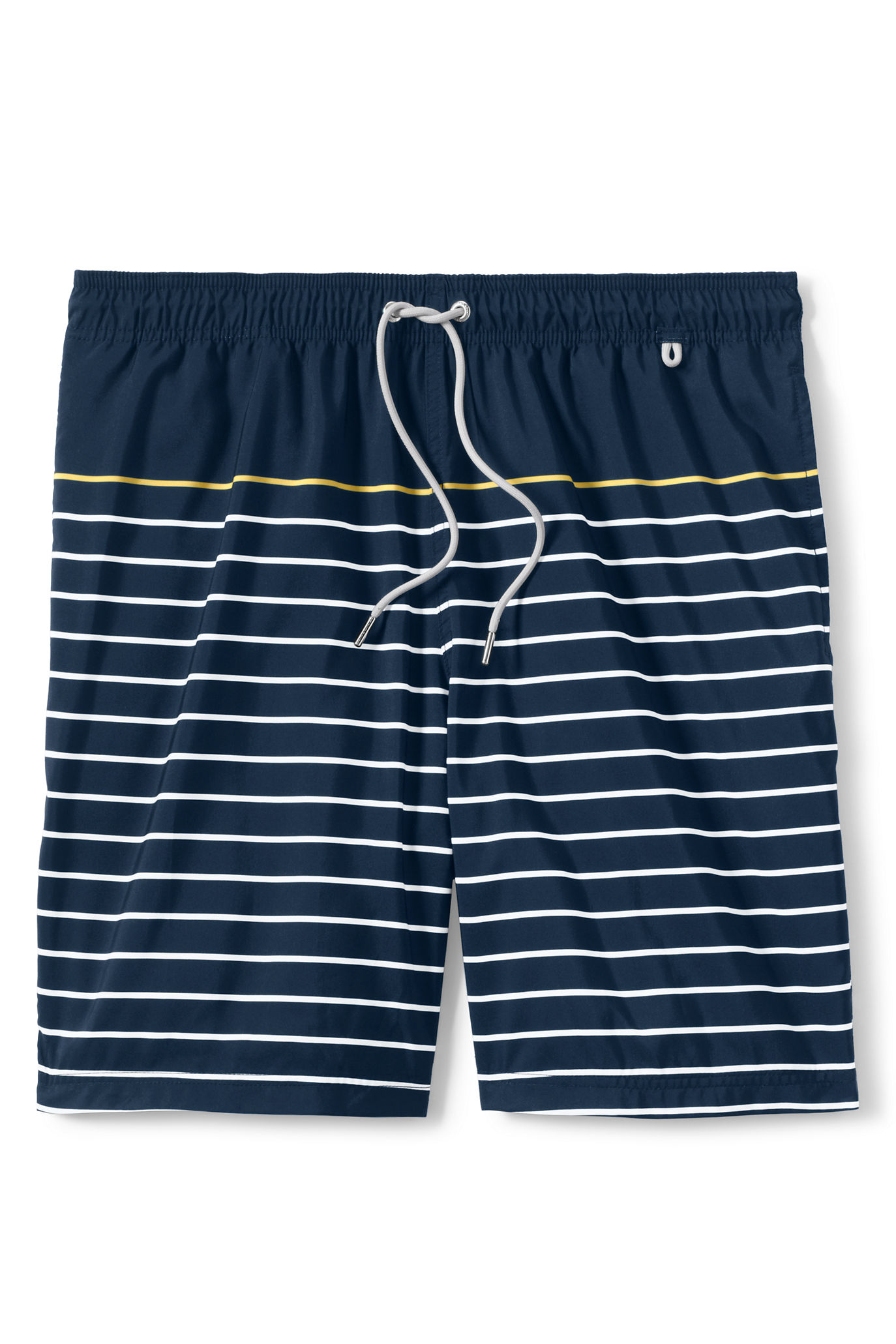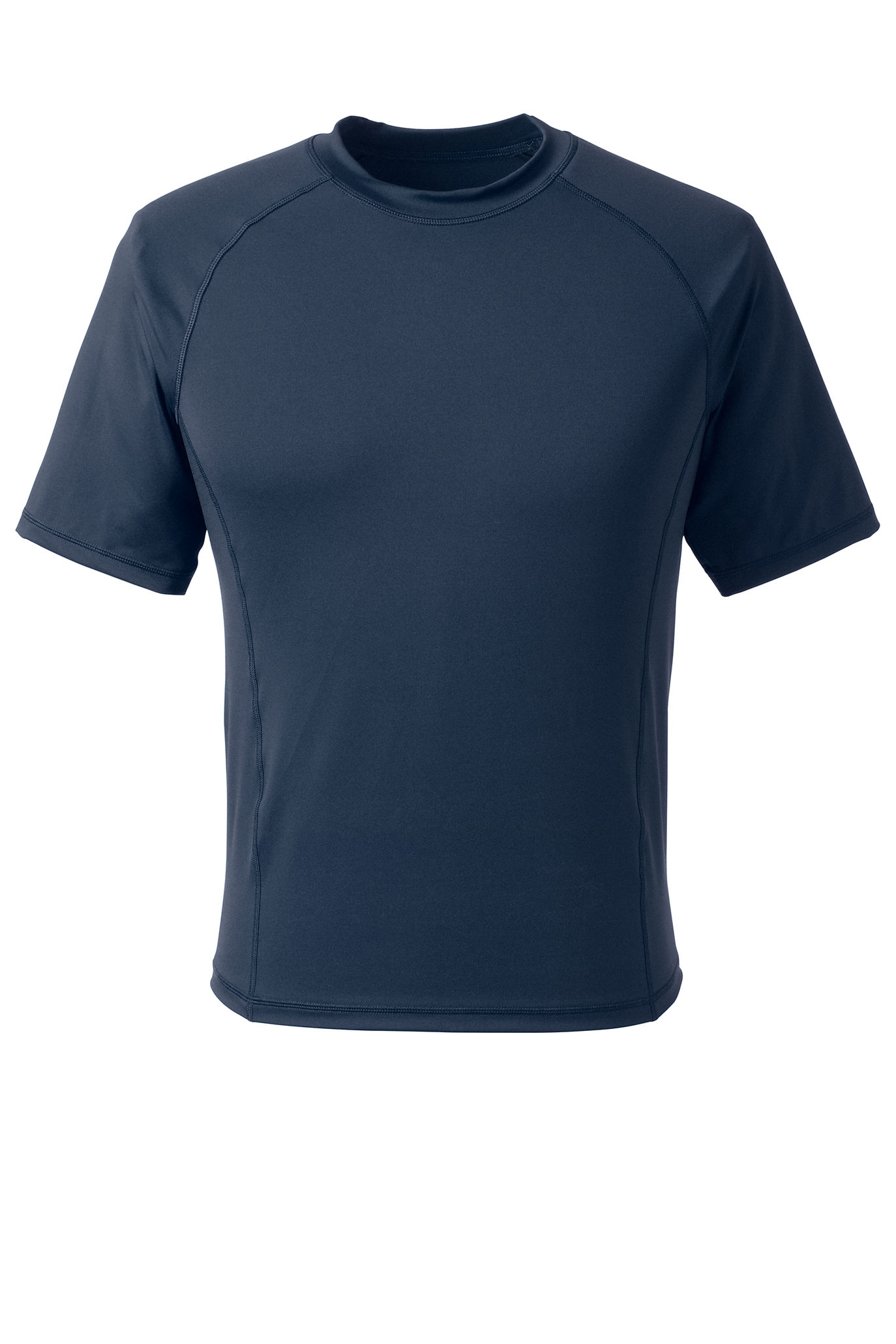 Books with Subjects that Your Guy Likes
My husband isn't a reader. However there are a few subjects he enjoys that I think he'd crack open a book for. Think about your husband's favorite interests (mine loves exercise, being outdoors and cleaning…yes, really!).
The Men's Fitness Exercise Bible: 101 Best Workouts to Build Muscle, Burn Fat, and Sculpt Your Best Body Ever!
, Best of The Total Outdoorsman: 508 Skills: Featuring Field & Stream's All-Time Greatest Hints
and Martha Stewart's Homekeeping Handbook: The Essential Guide to Caring for Everything in Your Home
.
Polarized Sunglasses
This is the most expensive item on the list but if well cared for, a good pair of sunglasses can last a long time. The Maui Jim brand are my husband's favorite. He says they are very comfortable and stay on his face, even when he leans forward. He liked the polarized lenses (as a fisherman, he can see clearly past the water glare at the fish in the water) –Maui Jim – Five Caves – Polarized Lenses
Something Yummy That Dad Doesn't Have to Share (Unless He Wants To!)
My husband has a chocolate sweet tooth! Chocolate is one of his few indulgences and See's Candies is his favorite. He prefers the dark chocolate so I graciously take care of the milk chocolate candies so he can just eat the dark 🙂 – See's Candies Father's Day Gifts
For more Father's Day gift ideas,
check out the other great posts from the Blogorail!
---
https://momrewritten.com/wp-content/uploads/2017/05/chocolate.jpg
518
518
Julie Bigboy
https://momrewritten.com/wp-content/uploads/2017/07/Mom-Rewritten-Blog-Logo-300x169.png
Julie Bigboy
2017-05-30 09:40:25
2017-07-15 23:02:39
Gifts for Father's Day that Dads Really Want!