Audra of Dragonfly Curls on Etsy so sweetly sent me three hand carved rubber stamps for me to use in my #DisneySide @HomeCelebration party planning.
I received the classic Mickey Mouse Ears silhouette, Mickey Mouse Balloon and the Fairy Tale Princess Castle stamps. Each stamp is custom cut by hand which makes them unique. Stamps are mounted on foam and wood for easier use. Every stamp is hand made to order, brand new, and is tested before it is sent out. You can tell that Audra puts a lot of love into her craft!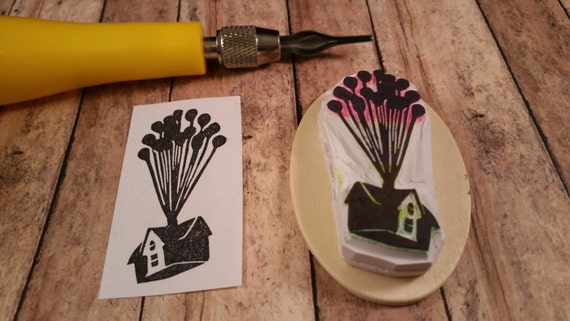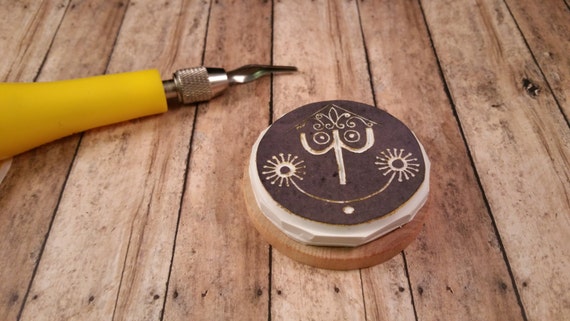 Check out some of these other fantastic Disney-inspired designs. I'm kind of thinking that the Jack Skellington is going to be a must for Halloween crafts!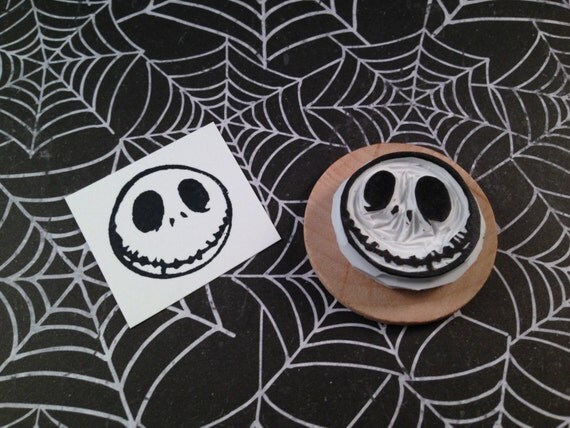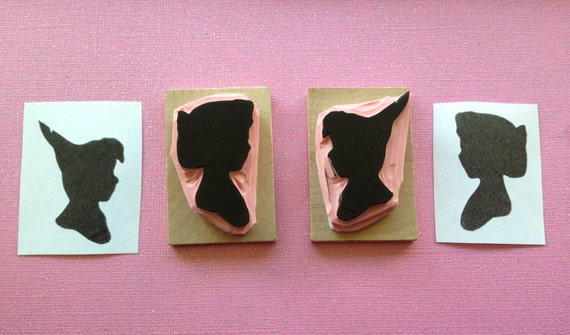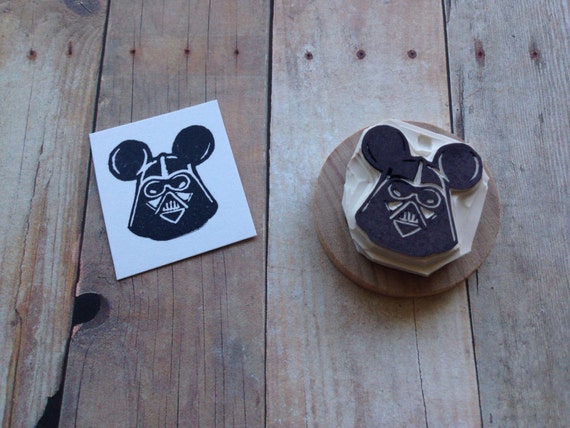 ---
This is what I did with the stamps that I received –
Handstamped Tee
I prepped a white shirt for my daughter by pre-washing without fabric softener. I lined the inside with cardboard so I'd have a flat surface for stamping (an old cereal box is good for this). You also don't want the paint bleeding from the front to other parts of the shirt.
I used red, black and yellow fabric paints. Starting with the first color, brush on a small amount of paint directly onto the Mickey head stamp.
Set the stamp down on the shirt (I started at the top and worked my way down), press gently but firmly on the stamp, rolling slightly side to side. Lift and voila! An adorable stamped Mickey!
Continue down the shirt using the same color in a spaced out pattern. Clean the stamp by stamping off the extra paint onto a rag or paper towel. I wiped mine off with a cotton ball and rubbing alcohol before starting with the next color.
If part of the stamp doesn't come out clearly simply dab a little paint on the tip of a brush to fill in the missing space.
When you're all done, let the shirt dry flat for at least 24 hours. Toss in the dryer to heat set the paint and you'll be ready to wear your creation!
---
Stamped Favor Bags
Using plain kraft bags from The Bakers Confections on Etsy, I made a simple stamp in the center of each favor bag. I picked up these stamp pads at the craft store and gently pressed the stamp onto the ink until they were well coated. Firmly press straight down onto the paper, then rock gently up and down and side to side.
Lift it up and reveal a lovely stamped image!
After filling with favors we sealed the kraft bags with a bit of polka dotted washi tape for that extra special "Minnie" touch!
---
CONTEST IS CLOSED – Congratulations to the winner, Heidi E.
Would you like to win your own stamp from Dragonfly Curls?
Audra is offering my readers the chance to win their choice of one stamp from her Etsy shop!
Open to USA only; prize will be shipped directly from Dragonfly Curls.
---
http://momrewritten.com/wp-content/uploads/2017/07/Mom-Rewritten-Blog-Logo-300x169.png
0
0
Julie Bigboy
http://momrewritten.com/wp-content/uploads/2017/07/Mom-Rewritten-Blog-Logo-300x169.png
Julie Bigboy
2015-02-17 07:00:22
2015-02-17 07:00:22
DIY #DisneySide Stamp Craft Projects and Giveaway