Just because you're going to be walking around in the hot sun and eating giant turkey legs, there isn't any reason you still can't look cute! But comfort is key so choose your outfits carefully, taking these key points in mind. There are Disney PhotoPass photographers at every bend to capture your Disney memories and you want to look good!
These are my suggestions for comfy but still cute clothes to wear at Disney!
---
Breathable Fabrics
You'll be happier and more comfortable when you choose breathable fabrics, like cotton. That's why the souvenir Disney t-shirt is so popular! We're all rockin' the cotton Disney tee in this shot (except for my husband, who wears nothing but white t-shirts, ever!) Cotton tees dry quickly after a dunking on Grizzly River Run too.
Cuteness Tip: Choose women's styled shirts, which are a little more fitted and shaped, over boxy or shapeless tees.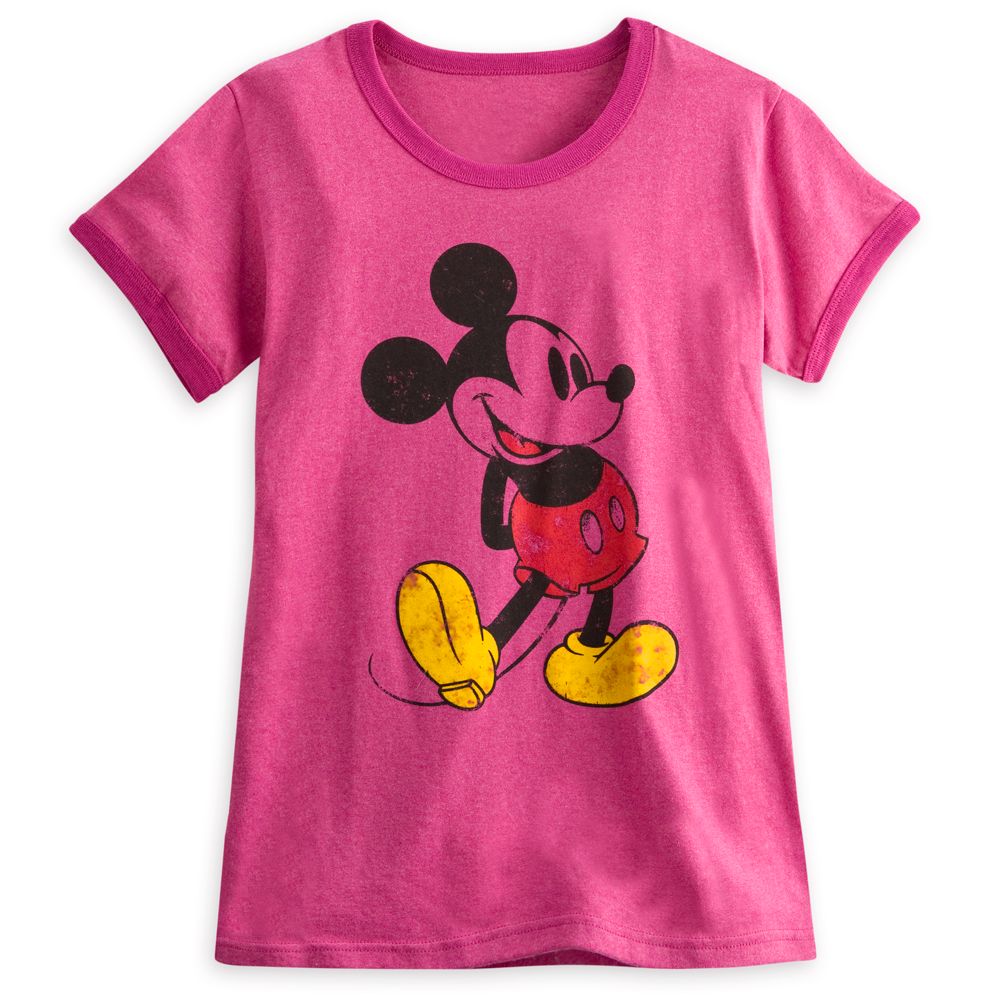 From left to right, Classic Mickey Tee from Disney Store, Her Universe Star Wars Tee, Lauren Conrad for Kohl's Disney's Minnie Mouse Bow Tee
---
Consider the Weather
Southern California weather is pretty typical. It's generally hot in the summer and cool in the winter…sometimes. And sometimes you'll have a beautiful warm and sunny day in May and the following day it's raining! Make sure to check the 10-day forecast before packing. Just because it's December doesn't mean you're going to need a winter coat, it could possibly be a surprising 80 degrees!
Cuteness Tip: Choose fun accessories like this knitted Minnie-inspired hat when the weather is cold and you're wearing a coat over your outfit.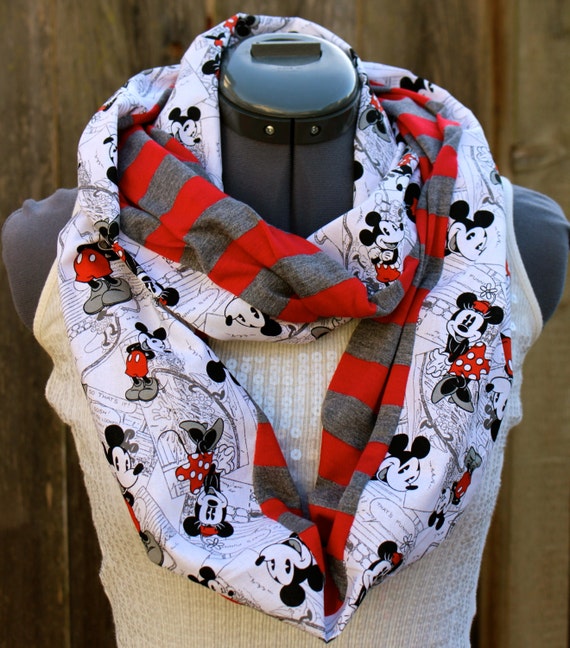 From left to right, Lauren Conrad for Kohl's Minnie Mouse shorts, Disney Sweatshirt at Forever21, Infinity Scarf from StyleGypsies on Etsy
---
Head to Toe
A hat is a must in my opinion and best purchased at the Disney Parks themselves. I love to choose a hat (that doubles as a souvenir) on the first day of my trip so I can wear it every day.
Cuteness Tip: Make sure to try the hat on in the shop. Make sure it's sized correctly and isn't going to be uncomfortable. If you want an honest opinon, ask random people how the hat looks on you.
For the love of all things, leave the heels at home! Comfortable shoes are a necessity but you don't have to sacrifice style for comfort. There are lots of adorable and comfortable Disney-styled kicks. Read my post, Best Shoes for the Disney Parks and find out why I love open-toed sandals.
Cuteness Tip: The search "Disney handpainted shoes" on Etsy came up with some fantastic and fun artwork that you can wear on your feet!
From left to right, Crocsband Mickey (my little one has these & Crocs definitely look cuter the smaller they are!), Little Mermaid Slip-on Sneakers from HotTopic, TOMS red wool dot youth shoes
And if you happen to be sporting open-toed shoes, don't forget to bedeck your toes with some Minnie dots, like these Poppy & White Jamberry nails.
---
Disney Bound
Use items from your closet arranged in a way to resemble your favorite character (I wrote more about it in my post What is Disney Bound?) Images from DisneyBound.tumblr.com
Cuteness Tip: You can never go wrong with polka dots!
---
Accessorize in Style
I totally bought a fanny pack on my recent trip to Walt Disney World…yes, I did and I'm not embarrassed about it one bit! I loved having my hands free and my neck was hurting from carrying a purse on my shoulder through the Parks.
The Disney Store also offers this waist pack, Walt Disney World Travel Pack.
I love to accessorize with Disney-inspired jewelry. This sterling silver Mickey from Vintage Stamp Jewels is one of my favorites and I wear it all the time.
Cuteness Tip: Jewelry accessories should be dainty to avoid damage or injury during the rides (can you imagine how your chin would feel after riding a loopy roller coaster with a statement bib necklace hitting you in the face?!)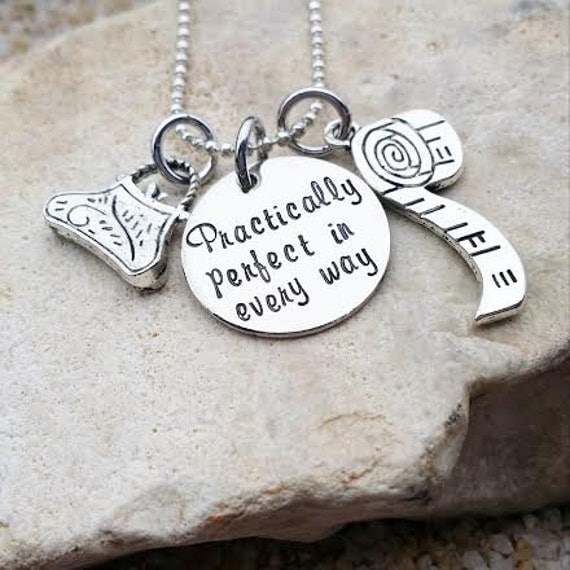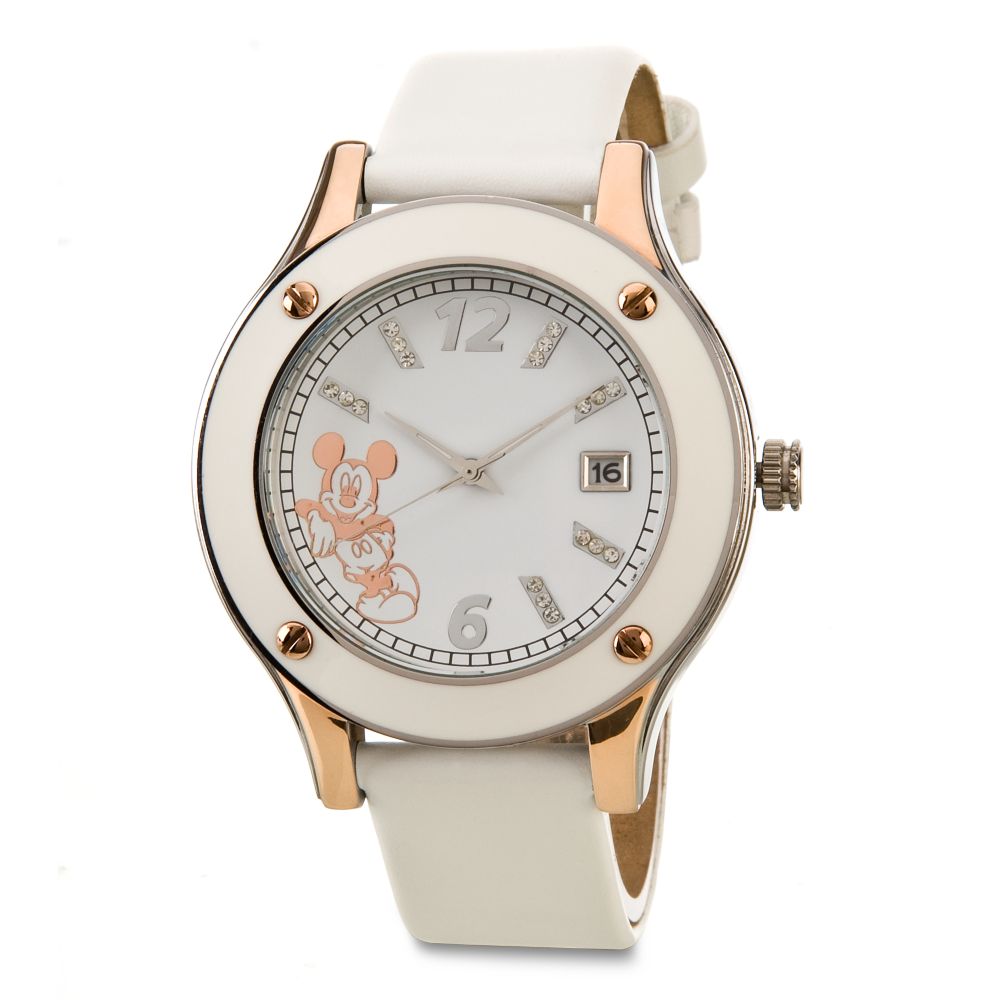 From left to right, Mary Poppins necklace from KK and Whimsy on Etsy, Rose gold Mickey Watch from The Disney Store, O'hana Necklace from HotTopic
---
Kid's Couture
I love making my kids coordinating outfits when we make Disney trips. Yeah, they'll probably hate me for it later, but they do look adorable!
Etsy is one of my go-to places for clever and unique Disney wear for your family. I'm a vendor there myself and have been selling hand appliqued Disney-themed tees there for years as Painted Butterfly. I love to find unique outfits for my kids to wear at the Parks.
Girls –
From left to right, BowsLife Ruffled Capri Pants, PaintedButterfly Tinkerbell Upcycled Tee Dress, We're All Mad Here by Glitter Ever After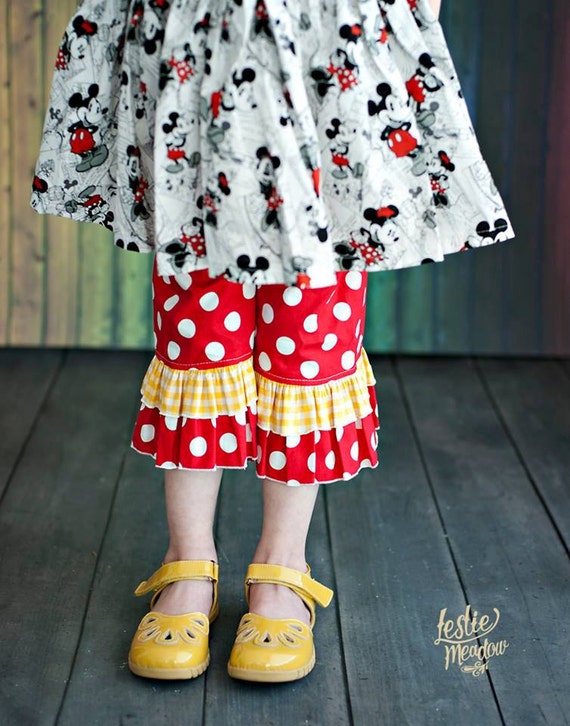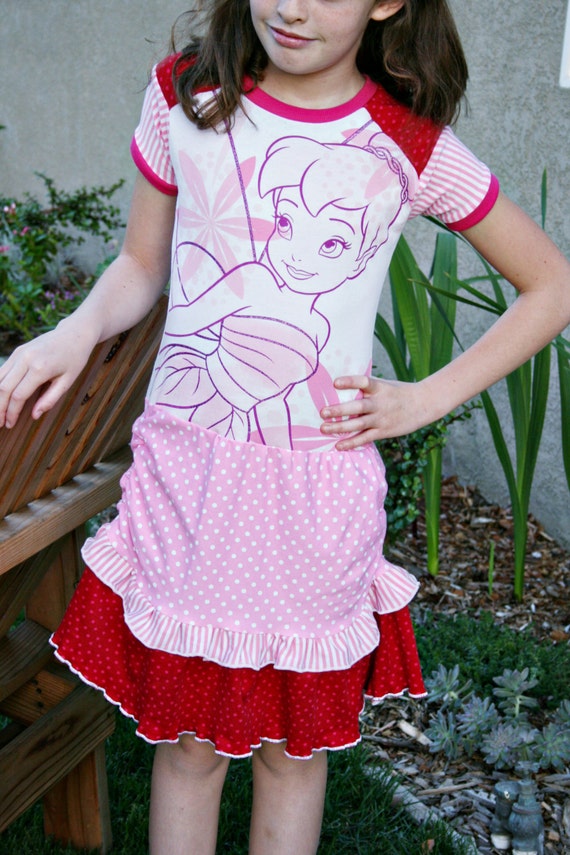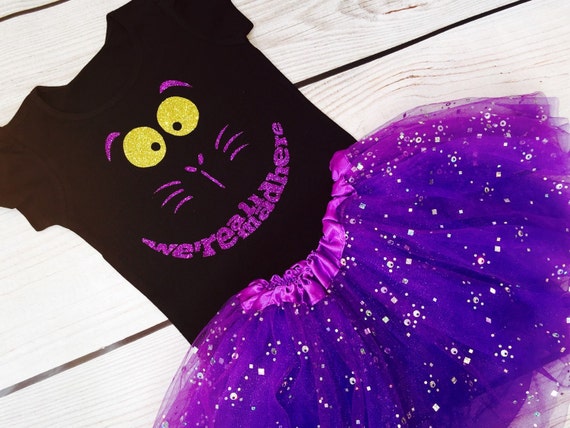 Boys –
From left to right, Painted Butterfly Star Wars Storm Trooper Tee, Monogrammed Mickey Set by ChildrensCottage, Grumpy tee by DebbieMomofJack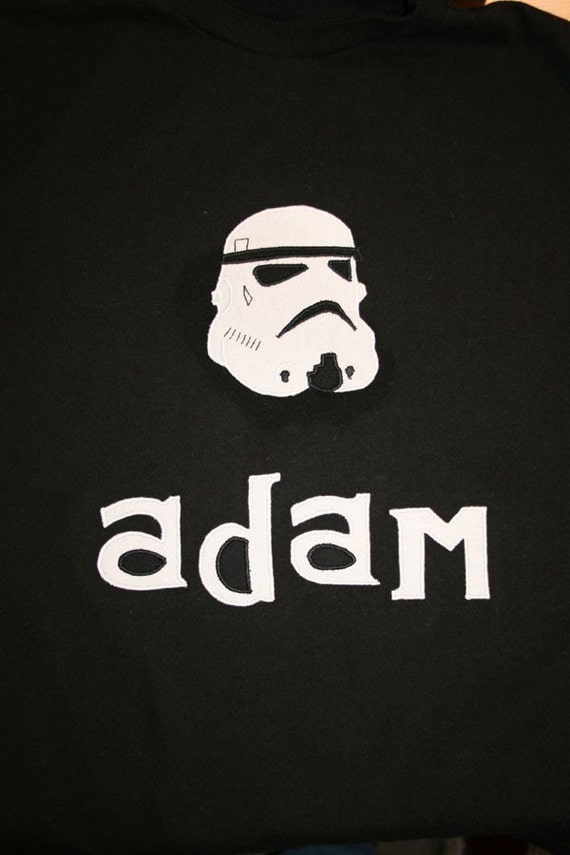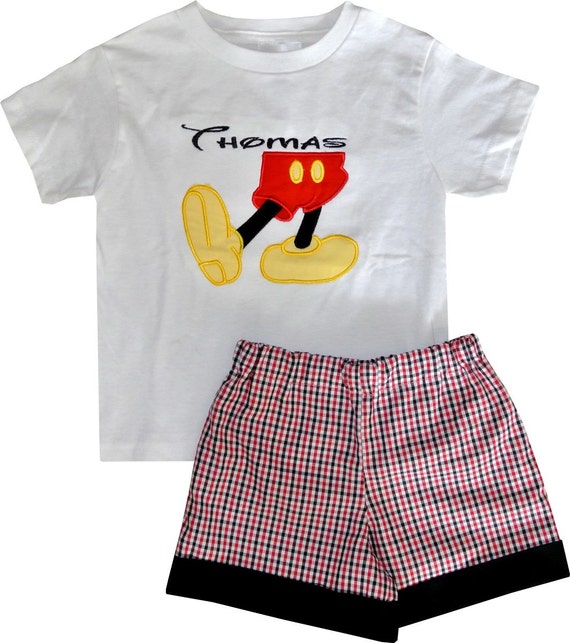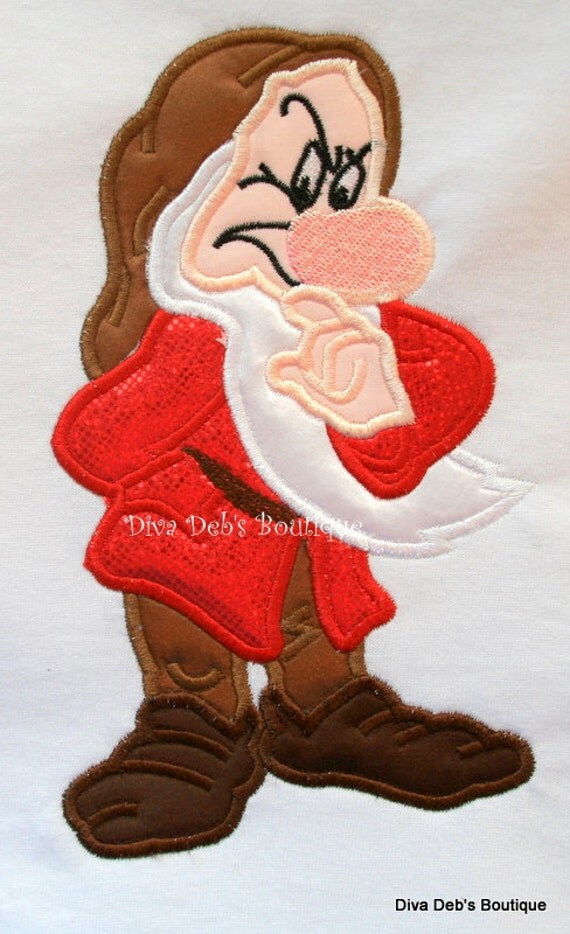 ---
Pack a first day outfit in your carry on bag
Live and learn lesson from our recent trip to Walt Disney World. Our checked bag didn't arrive until the following day. Fortunately I'd packed a second outfit in my checked bag for me and my son (though my contact lenses, make-up bag and hairbrush were in the checked bag). My mom and brother had absolutely no clothes and had to wear the same outfit on day two.
Fortunately something my mom said rang true, "After ten minutes walking around and riding the rides in the Park, we'll look like everyone else." And that was the truth!
What are your top "cute but comfy" tips for outfits at Disney Parks? I'd love to hear your comments!
---
Here is the map of our Magical Blogorail Green | What to Wear at Disney Loop:
---
This post contains affiliate links
http://momrewritten.com/wp-content/uploads/2017/07/Mom-Rewritten-Blog-Logo-300x169.png
0
0
Julie Bigboy
http://momrewritten.com/wp-content/uploads/2017/07/Mom-Rewritten-Blog-Logo-300x169.png
Julie Bigboy
2015-05-11 16:00:28
2015-08-13 22:39:06
Comfortable (But Still Cute) Clothes to Wear at Disney